The
Tipping

Coin
Decentralised
No

Tax

Upcoin is a decentralized worldwide currency. The network is peer-to-peer and transactions take place between users directly, without an intermediary. These transactions are verified by network nodes through the use of cryptography and recorded on a blockchain.
Contract: 0x191Deb496940b830dF8d52b3c0F0B09fc36F5B74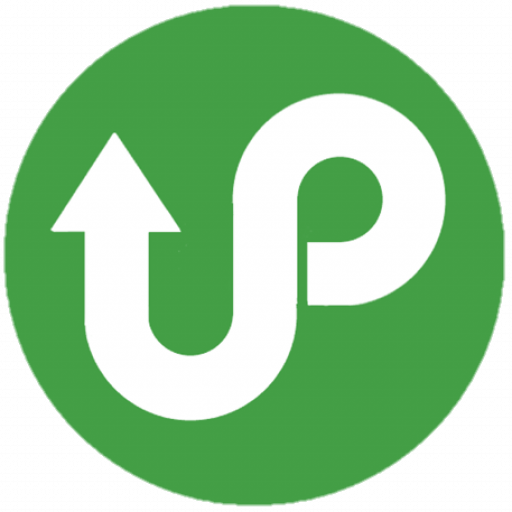 More than just a token
Upcoin is the tipping token
Upcoin is much more than just a token. We're constantly introducing new ways for you to tip your favourite creator in fast and reliable ways to boost creator growth, audience retention and community engagement.
Upcoin UpBots are unique integrations embedded into platforms and web applications that enable you to upvote posts or applaud creativity using Upcoin tokens. Currently, active UpBots are running on Discord and Reddit.
We're also developing a one-of-a-kind tipping dashboard to help you monitor your tips and discover new content creators.
Upcoin – tip your favorite creators with Upcoin
UpBots – show your appreciation without leaving the platform
UpVote – reward your favorite creators with crypto tokens
Upcoin Roadmap
Upcoin Roadmap for future accomplishment roll out
UpForce Roadmap
UpForce is in development and now you can get a sneak peak of what's to come with UpForce's very own interactive roadmap!
Press Play to begin your tour!
Roadmap Controls:
MOVEMENT – W, A, S, D
JUMP – Spacebar
FIRE/SHOOT – Left Mouse Button
We are UpForce!
Powered by Community
Upcoin is fully driven by the strength, passion and commitment of a powerful and resilient community.
We are a group of passionate developers, artists, business owners, etc. But most of all, we are cryptocurrency enthusiasts who are committed to the growth and success of Upcoin.
Together, we are UpForce, and we invite you to join us on our journey to creating the internet's number tipping token.
Discord Community
Discord is where the Upcoin community lives.
Our Discord server is always active with real-time project updates and conversations.
AMAs and live discussions are also held frequently on the discord server.
How to buy
Easy to get started
Upcoin can be quickly and easily purchased through Pancake Swap using your favorite cryptocurrency wallet.
Trust Wallet
Using Trust Wallet? Purchase Upcoin using TrustWallet through these quick and simple steps.
MetaMask
Using MetaMask? Purchase Upcoin using MetaMask through these quick and simple steps.
Upcoin Charts
Check out the current Upcoin prices and price history on PooCoin , CoinGecko and Dex Guru.
Why Choose Upcoin
Community Driven
Upcoin is 100% community driven. Every single Upcoin investor can provide input and direction to contribute to the future of the project.
No Tax
There is no penalty, tax or fee when using, transferring or spending your Upcoin, making it ideal to use for tipping and as a currency.
Very Low Fees
Upcoin is a BEP20 token built on the Binance Smart Chain, a platform with very low fees and fast transaction times.