Upcoin WHITEPAPER read all about it!
This Is Our Whitepaper
Upcoin has a unique past and most certainly a great future ahead of it. Take a moment to explore what makes us the UpForce with a brief look into what we have accomplished.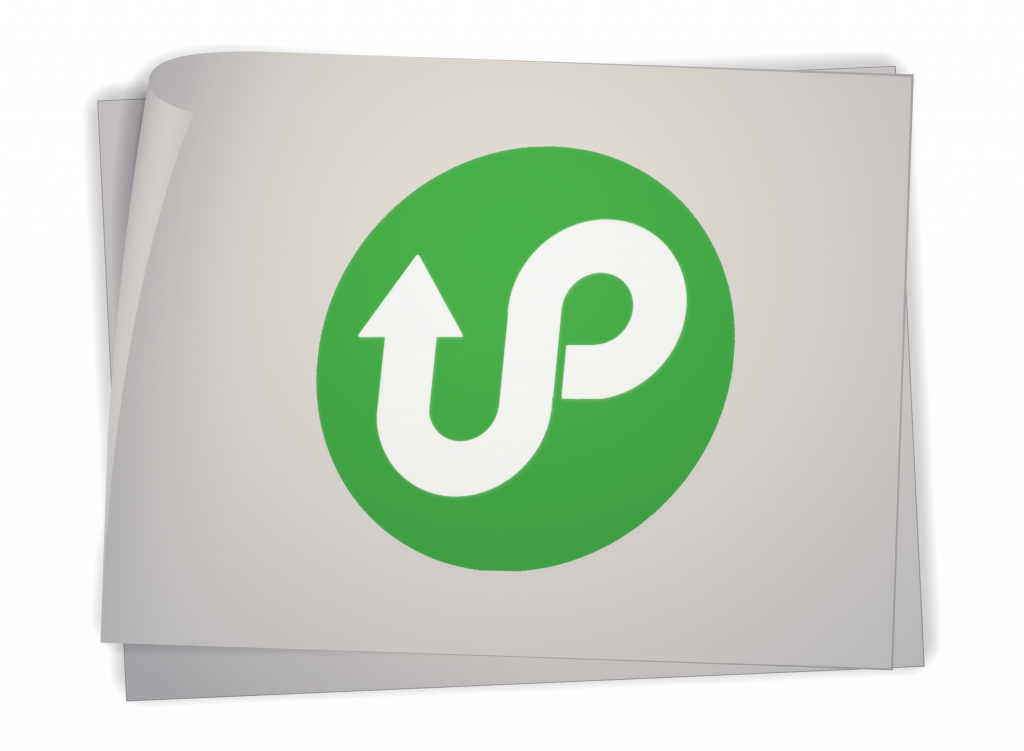 Introduction
Imagine, if you will, a world where you can create content for online spaces and sustain yourself on tips paid directly to your personal crypto wallet in real-time. The age-old adage of a "starving artist" would quickly fade as art and creativity flourish. Leading to an enriched and vibrant online experience. This is the future that we on the Upcoin Development Team see and believe in. The Upcoin roadmap envisions a tipping system using the integration of Upcoins on websites, apps and social media platforms.
What is Upcoin?
Upcoin is a decentralized worldwide currency with a peer-to-peer network where transactions take place between users directly without an intermediary. These transactions are verified by network nodes through the use of cryptography and are recorded on the Binance Blockchain.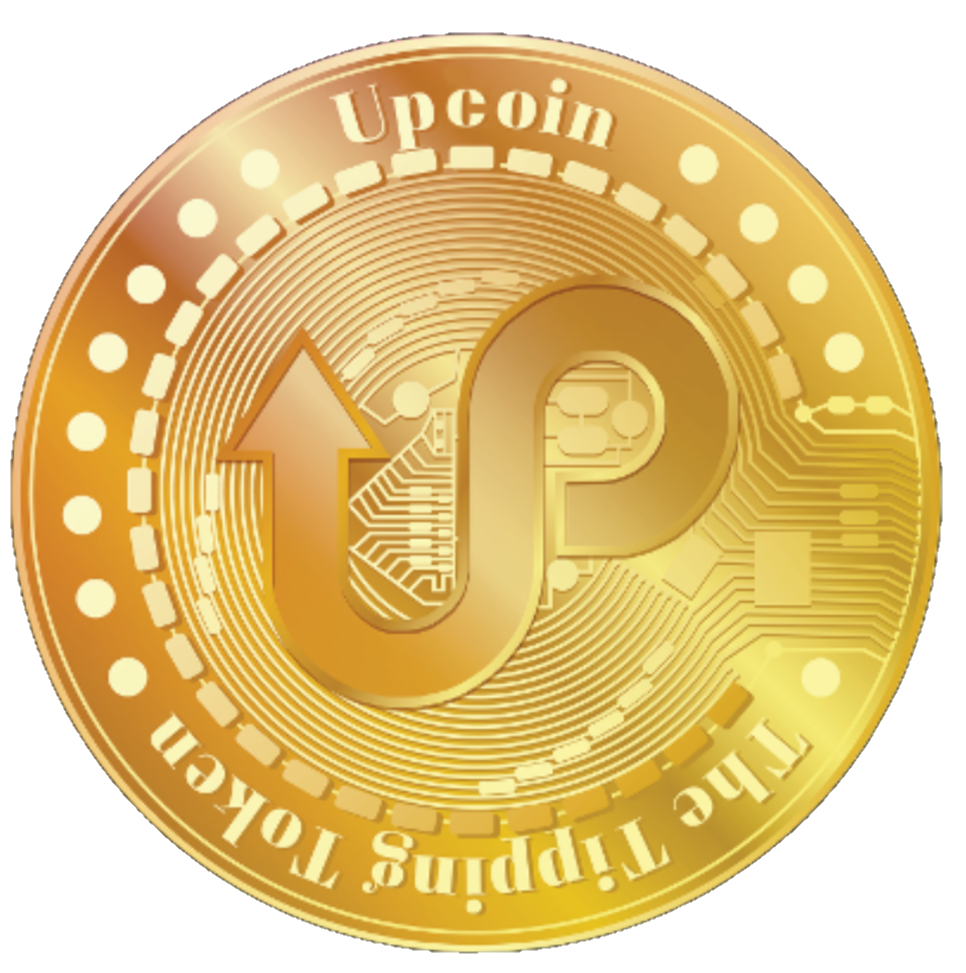 What Makes Upcoin Unique?
Upcoin is a community-driven token which means that each investor has input in the direction the project may take. We feel that Upcoin will help fuel an independent economy based off trust through art, music and other social media platforms. This offers those who wish to be creative an opportunity to show off their special talents to the world and receive credit for doing so by like-minded people.
Currently, artist and content creators are able to receive monetary gains through platforms for a fee or cut of their overall gain "IE YouTube Super Chat or Super Stickers". This can and has been very taxing on creators worldwide due to high cut percentages and tax.
As a decentralized worldwide currency, Upcoin can easily be transferred between wallets with no penalties and no commission when transferring or spending your tokens. This makes Upcoin ideal for tipping or purchasing.
Upcoin is much more than just a token. We're constantly introducing new ways for you to tip your favorite creator in fast and reliable ways to boost creator growth, audience retention and community engagement.
Upcoin UpBots are unique integrations embedded into platforms and web applications that enable you to upvote posts or applaud creativity using Upcoin tokens. Currently, active UpBots are running on Discord and Reddit.
We're also developing a one-of-a-kind tipping dashboard to help you monitor your tips and discover new content creators.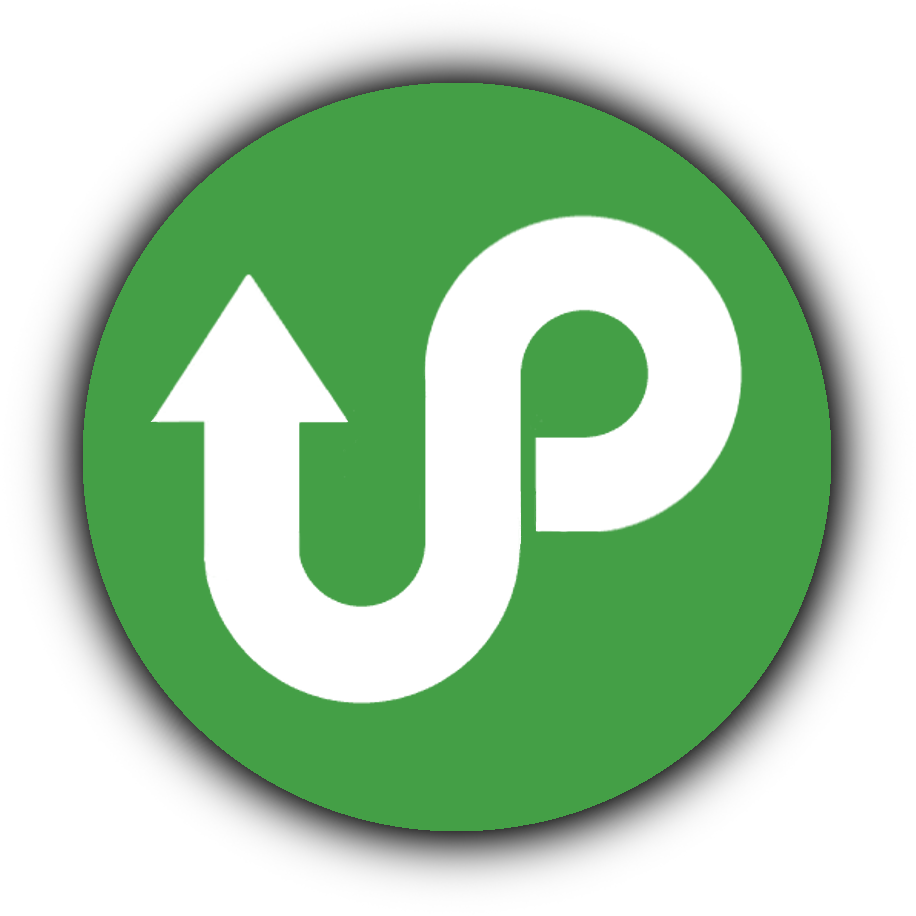 Upcoin – tip your favorite creators with Upcoin
UpBots – show your appreciation without leaving the platform
UpVote – reward your favorite creators with crypto tokens
Tokenomics
500,000,000,000 Total Supply
424,999,514,059 Tokens In Circulation
75,000,485,941 Tokens Burned
$186,600 Market Cap as of 12/21/2021
1343 Holders as of 12/21/2021
$0.00002244 All Time High on 07/14/2021
$0.000000064830 All Time Low on 07/20/2021
98.37% Liquidity Locked for 2 years on 09/20/2021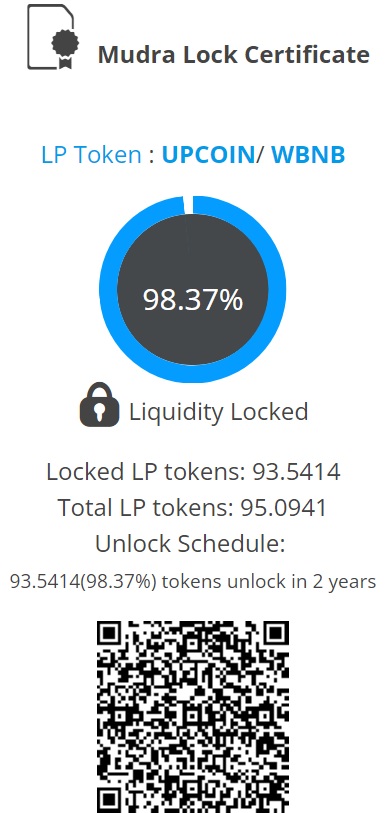 Originally created by Youtuber Upshod "Kriss Petersen" on June 27th of 2021. Upcoin initially hit the market with a total of 500 billion tokens in its overall total supply. Upcoin's large supply allows multiple Upcoins to be given in place of fractions of a single token unlike "IE Bitcoin", thus adding to the grandeur of receiving a tip or payment in Upcoin.
As of September 6th and September 20th of 2021 75 billion tokens have been burned. 50 billion on September 6th the remainder of Upshod's liquidity wallet and 25 billion on September 20th the remainder of the airdrop wallets. The reason for these burns were to reassure and protect the community of any actions that could have been taken by the former creator and to gain a new trust for the current founders "Chad and Zhanna" leading up to a 100% community driven project .
Liquidity for Upcoin is locked until September 20th 2023
Transparency on Raised Funds
As Upcoin is a community driven token, a community tipping jar has been set up for the Future Development of Upcoin. These funds are NOT for personal use! This community tipping jar is used to raise funds for projects, marketing and giveaways. ALL FUNDS COLLECTED IN THIS MANOR ARE USED FOR REASONS LISTED ABOVE!
The Developers of Upcoin would like the holders to know: while we appreciate individual tips, all proceeds collected will be used for the betterment of the Upcoin project. Upcoin will need funding for management, web development, marketing and listings on exchanges as all of our developers are not on any pay scale. All of our developers work regular jobs and put time and effort into the project when we are available in our off time. Our dedication and efforts to do so prove that our goals are genuine and that we want this project to succeed no matter what obstacles may lay in our path. All developers are investors in the project and have bought their own shares of Upcoin in a fair and honest way. This allows us to be 100% community driven where no handouts we given in any false manor by one individual. Work is based of of motivation, time and efforts spent on project development in which case tipping can be necessary as a show of gratitude to ones special talents. Community is very important to us and that's why we do what we do… we do it for the community!

The Team
Chad & Zhanna Frederick (AudiosErgeon & Glory2Glory) – Founder and Co-Founder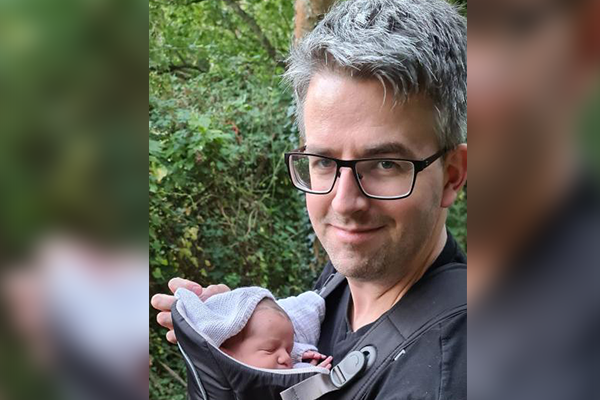 Daniel Rose (Charlie Dimaggio) – Partner and Developer
Ken Koontz (Mr. Basic) – Metaverse Research and Development
Risk Disclosure
Please note there are always risks associated with smart-contracts. Please use at your own risk. Upcoin Token is not a registered broker, analyst or investment advisor. Everything that we provide on this site is purely for guidance, informational and educational purposes. All information contained herein should be independently verified and confirmed. We do not accept any liability for any loss or damage whatsoever caused in reliance upon such information or services. Please be aware of the risks involved with any trading done in any financial market. Do not trade with money that you cannot afford to lose. When in doubt, you should consult a qualified financial advisor before making any investment decisions.
Legal Disclaimer
The information provided in this whitepaper does not constitute investment advice, financial advice, trading advice, or any other sort of advice and you should not treat any of the website's content as such. The Upcoin team does not recommend that any cryptocurrency should be bought, sold, or held by you. Do conduct your own due diligence and consult your financial advisor before making any investment decisions. By purchasing Upcoin, you agree that you are not purchasing a security or investment and you agree to hold the team harmless and not liable for any losses or taxes you may incur. You also agree that the team is presenting the token "as is" and is not required to provide any support or services. You should have no expectation of any form from Upcoin and its team.
Copyright, Licenses and Idea Submissions
The entire contents of the Network are protected by international copyright and trademark laws. The owner of the copyrights and trademarks are Upcoin and its affiliates or other third party licensors. You may not modify, copy, reproduce, republish, upload, post, transmit or distribute, in any manner, the material on this Network without the express written permission of Upcoin. You may print and download portions of material from the different areas of the Network solely for your own non-commercial use provided that you agree not to change or delete any copyright or proprietary notices from the materials. You agree that you shall have no recourse against Upcoin for any alleged or actual infringement or misappropriation of any proprietary right in your communications to Upcoin.
Trademarks
Upcoin.world and its publications, products, content or services are the exclusive trademarks or service marks of Upcoin. Other product and company names and/or images posted on the Network may be the trademarks of their respective owners.