This road is a long one…
Where Is Upcoin Heading?
Upcoin has a long road ahead of it. Projects and exploration with the blockchain are going to be key factors in the success of the project. Take a look into what's in store for the tipping token with the years to come!

Upcoin's Roadmap
Here you'll find our roadmap. It shows some milestones we've successfully passed and some that we hope to accomplish within the near future. You'll find time estimations on all future events!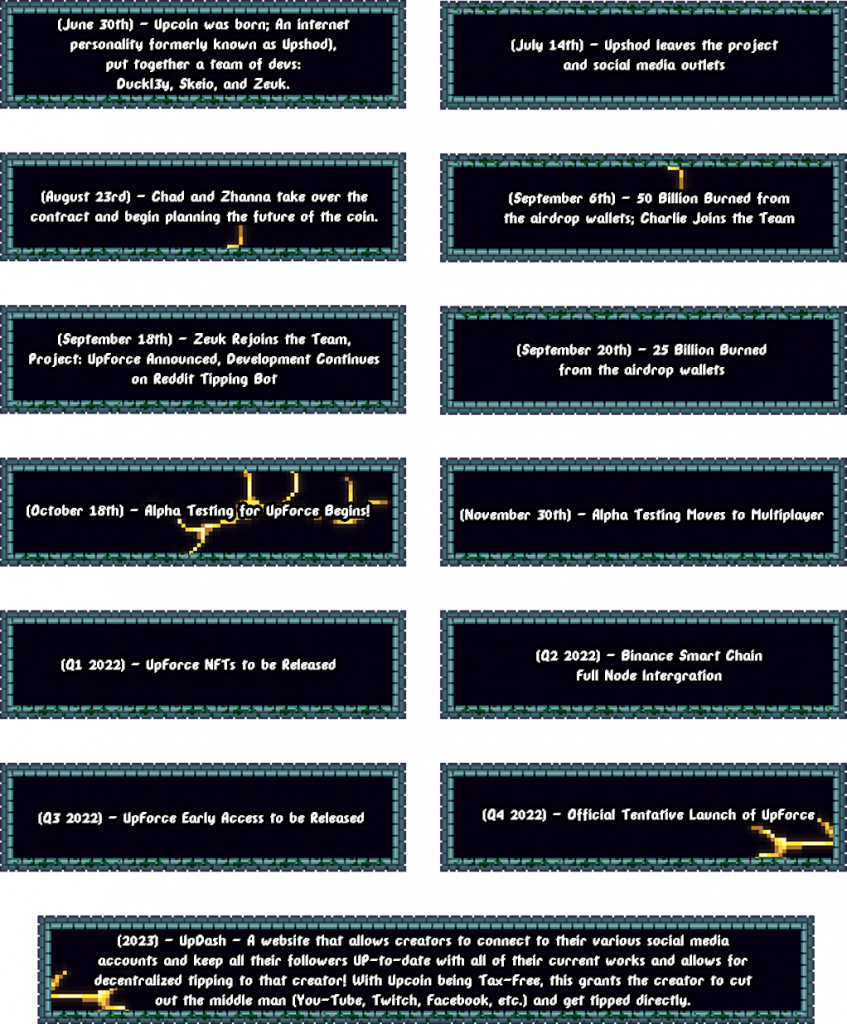 UpForce Roadmap
UpForce is in development now and you can get a sneak peak of what's to come with UpForce's very own interactive roadmap…
Press Play to begin your tour!
Roadmap Controls:
MOVEMENT – W, A, S, D
JUMP – Spacebar
FIRE/SHOOT – Left Mouse Button