Important info to take note when using Upcoin…
Let Us Explain The Technical Stuff Regarding Your Privacy
Upcoin has important information regarding your privacy and things you might need to know about our policy as a crypto community. These guidelines are here to keep both the user and the Upcoin team safe from legal actions.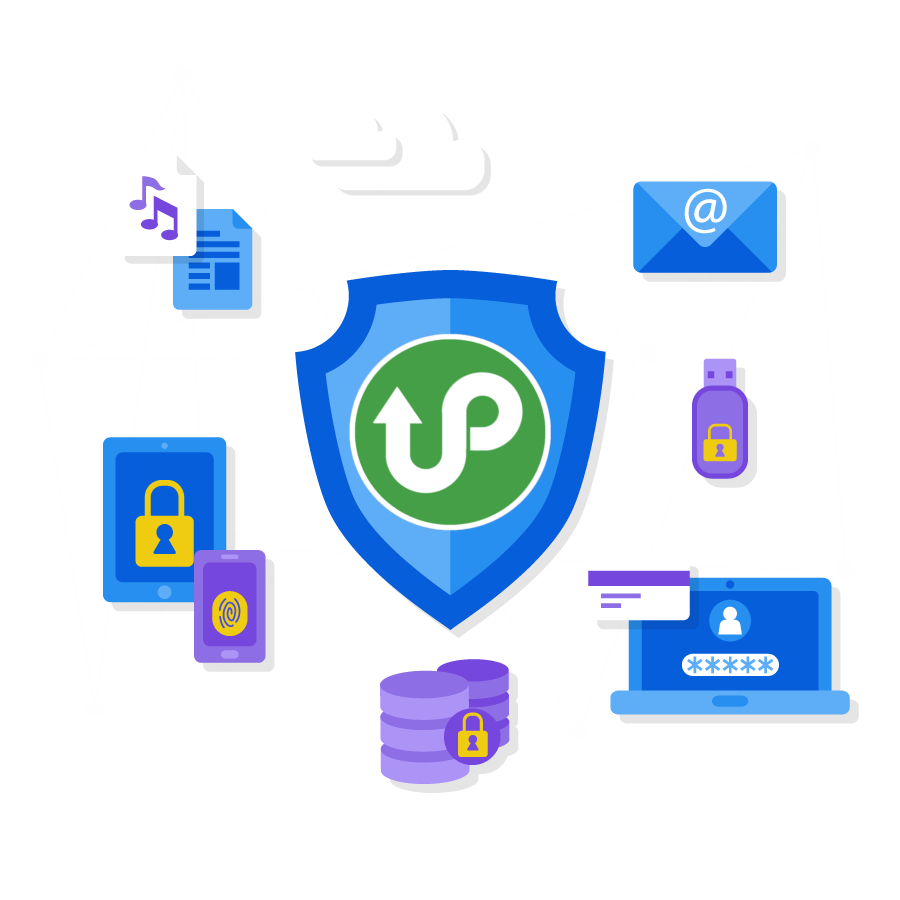 What is our policy…
Our privacy policy will help you understand how Upcoin, Upcoin.World and Upforce the game uses and protects the data you provide to us when you visit and use Upcoin.World We reserve the right to change this policy at any given time, of which you will be promptly updated. If you want to make sure that you are up to date with the latest changes, we advise you to frequently visit this page.
Network User Agreement…
The Upcoin.world Network (the "Network") is an online website and set of social media platforms provided by Upcoin, subject to your compliance with the terms and conditions set forth below.
By accessing or using the Network you agree to be bound by the terms and conditions set forth herein. If you do not wish to be bound by these terms and conditions, you may not access or use the Network.
Upcoin may modify this agreement at any time, and such modifications shall be effective immediately upon posting of the modified agreement on the Network.
You agree to review the agreement periodically to be aware of such modifications and your continued access or use of the Network shall be deemed your conclusive acceptance of the modified agreement.
Use of the Site…
You understand that, except for information, products or services clearly identified as being supplied by Upcoin.world, Upcoin does not operate, control or endorse any information, products or services on the internet in any way. Except for Upcoin.world-identified information, products or services, all information, products and services offered through the Network or on the internet generally are offered by third parties that are not affiliated with Upcoin.world. You assume total responsibility and risk for your use of the Network and the internet. Upcoin.world provides the site and related information "as is" and does not make any express or implied warranties, representations or endorsements whatsoever with regard to the service, any merchandise information or service provided through the Network or on the internet generally, and Upcoin shall not be liable for any cost or damage arising either directly or indirectly from any such transaction. It is solely your responsibility to evaluate the accuracy, completeness and usefulness of all opinions, advice, services, merchandise and other information provided through the Network or on the internet. Upcoin does not warrant that the service will be uninterrupted or error-free or that defects in the service will be corrected. You understand further that the internet contains unedited materials, some of which may be offensive to you. You access such materials at your own risk. Upcoin.world has no control over and accepts no responsibility whatsoever for such materials.
What personal data we collect and why we collect it…
When you visit the website, we may collect the following data:
• Your IP address.
• Your contact information and email address.
• Other information such as interests and preferences.
• Data profile regarding your online behavior on our website.
Why We Collect Your Data…
We are collecting your data for several reasons:
• To better understand your needs.
• To improve our services and products.
• To send you promotional emails containing the information we think you will find interesting.
• To contact you to fill out surveys and participate in other types of market research.
• To customize our website according to your online behavior and personal preferences.
Safeguarding and Securing the Data…
Upcoin is committed to securing your data and keeping it confidential. Upcoin.World has done all in its power to prevent data theft, unauthorized access, and disclosure by implementing the latest technologies and software, which help us safeguard all the information we collect online.
Our Cookie Policy…
Once you agree to allow our website to use cookies, you also agree to use the data it collects regarding your online behavior (analyze web traffic, web pages you spend the most time on, and websites you visit). The data we collect by using cookies is used to customize our website to your needs. After we use the data for statistical analysis, the data is completely removed from our systems. Please note that cookies don't allow us to gain control of your computer in any way. They are strictly used to monitor which pages you find useful and which you do not so that we can provide a better experience for you. If you want to disable cookies, you can do it by accessing the settings of your internet browser. (Provide links for cookie settings for major internet browsers).
If you visit our login page, we will set a temporary cookie to determine if your browser accepts cookies. This cookie contains no personal data and is discarded when you close your browser.
When you log in, we will also set up several cookies to save your login information and your screen display choices. Login cookies last for two days, and screen options cookies last for a year. If you select "Remember Me", your login will persist for two weeks. If you log out of your account, the login cookies will be removed.
If you edit or publish an article, an additional cookie will be saved in your browser. This cookie includes no personal data and simply indicates the post ID of the article you just edited. It expires after 1 day.
Links to Other Websites…
Our website contains links that lead to other websites. If you click on these links Upcoin is not held responsible for your data and privacy protection. Visiting those websites is not governed by this privacy policy agreement. Make sure to read the privacy policy documentation of the website you go to from our website.
These websites may collect data about you, use cookies, embed additional third-party tracking, and monitor your interaction with that embedded content, including tracking your interaction with the embedded content if you have an account and are logged in to that website.
Restricting the Collection of your Personal Data…
At some point, you might wish to restrict the use and collection of your personal data. You can achieve this by doing the following:
When you are filling the forms on the website, make sure to check if there is a box which you can leave unchecked, if you don't want to disclose your personal information.
If you have already agreed to share your information with us, feel free to contact us via email and we will be more than happy to change this for you.
Upcoin will not lease, sell or distribute your personal information to any third parties, unless we have your permission. We might do so if the law forces us. Your personal information will be used when we need to send you promotional materials if you agree to this privacy policy.
Who we share your data with…
Upcoin does not share any data with any third parties outside of upcoin.world or Upforce the game.
How long we retain your data…
For users that register on our website (if any) data is retained as long as the user has an account active on Upcoin.World this also includes Upforce the video game.
What rights you have over your data…
If you have an account on this site, or have left comments, you can request to receive an exported file of the personal data we hold about you, including any data you have provided to us. You can also request that we erase any personal data we hold about you. This does not include any data we are obliged to keep for administrative, legal, or security purposes.
Where we send your data…
Visitor comments may be checked through an automated spam detection service.
Limitation of Liability…
In no event will Upcoin or its team be liable for any incidental, consequential, or indirect damages for loss of profits or business interruption arising out of the use of or inability to use the Network or any claim attributed to errors, omissions, or other inaccuracies on the Network.
Upcoin.world makes no representations whatsoever about any other web site which you may access through this one or which may link to this Network. When you access a non-Upcoin.world web site, please understand that it is independent from Upcoin.world, and that Upcoin.world has no control over the content on that Web site.
Furthermore, Upcoin and its team are not liable for any losses you may experience while investing in Upcoin or any other cryptocurrency. Trading cryptocurrencies carries a high level of risk, and may not be suitable for all investors. Before deciding to trade cryptocurrency you should carefully consider your investment objectives, level of experience, and risk appetite. The possibility exists that you could sustain a loss of some or all of your initial investment and therefore you should not invest money that you cannot afford to lose. You should be aware of all the risks associated with cryptocurrency trading, and seek advice from an independent financial advisor.
Indemnification…
You agree to indemnify, defend and hold harmless Upcoin, its officers, directors, employees, agents, licensors, suppliers and any third party information providers to the Network from and against all losses, expenses, damages and costs, including reasonable attorneys' fees, resulting from any violation of this Agreement (including negligent or wrongful conduct) by you or any other person accessing the Network.
Miscellaneous…
This Agreement shall all be governed and construed in accordance with the laws of the State of Arizona in the United States of America, applicable to agreements made and to be performed in Arizona. You agree that any legal action or proceeding between Upcoin or its team and you for any purpose concerning this Agreement or the parties' obligations hereunder shall be brought exclusively in a federal or state court of competent jurisdiction sitting in Arizona. Any cause of action or claim you may have with respect to the Network or investments must be commenced within thirty (30) days after the claim or cause of action arises or such claim or cause of action is barred. Upcoin's failure to insist upon or enforce strict performance of any provision of this Agreement shall not be construed as a waiver of any provision or right. Neither the course of conduct between the parties nor trade practice shall act to modify any provision of this Agreement. Upcoin may assign its rights and duties under this Agreement to any party at any time without notice to you.
Copyright, Licenses and Idea Submissions…
The entire contents of the Network are protected by international copyright and trademark laws. The owner of the copyrights and trademarks are Upcoin and its affiliates or other third party licensors. You may not modify, copy, reproduce, republish, upload, post, transmit or distribute, in any manner, the material on this Network without the express written permission of Upcoin. You may print and download portions of material from the different areas of the Network solely for your own non-commercial use provided that you agree not to change or delete any copyright or proprietary notices from the materials. You agree that you shall have no recourse against Upcoin for any alleged or actual infringement or misappropriation of any proprietary right in your communications to Upcoin.
Additional information…
All materials on this website are subject to trademark laws and are owned by Upcoin and it's affiliates. Please get prior permission from Upcoin if you feel that your content created may violate our trademark… for example sales of merchandise with Upcoin logos and or characters from Upforce is "strictly discouraged without prior authorization from our development team". This also applies to websites and or other social platforms violating our standards based on our likeness and or spreading FUD/rumors through false accusations and will be reported accordingly to the proper authorities. Fair use is permitted and encouraged as long as these terms are not violating our trademarks policy and or copyright for Upcoin …"rev 1.012 © TM 2021″
Trademarks…
Upcoin.world and its publications, products, content or services are the exclusive trademarks or service marks of Upcoin. Other product and company names and/or images posted on the Network may be the trademarks of their respective owners.
How to contact us…
For direct email contact use about these matters: admin@upcoin.world , support@upcoin.world or seek help from our developers on our Discord Server